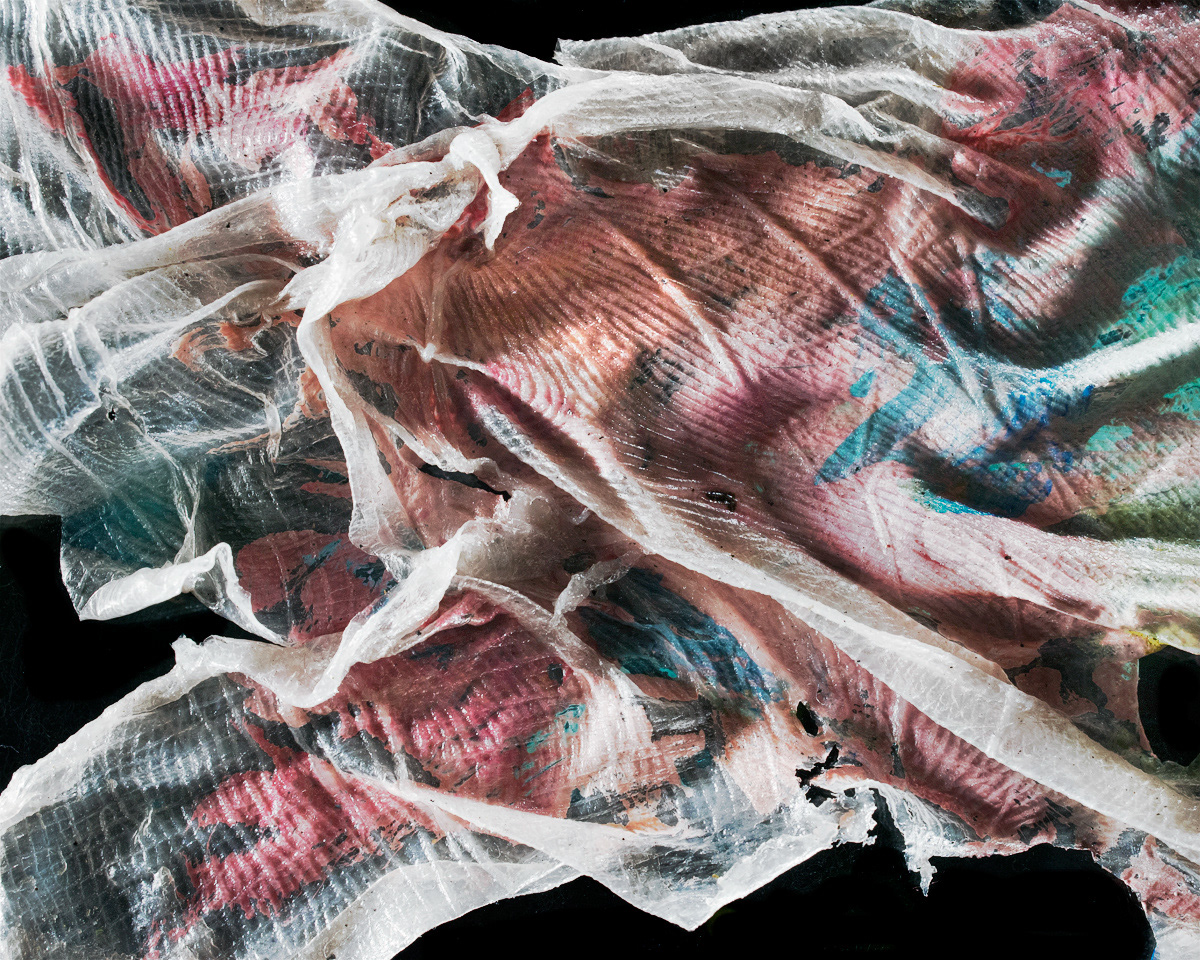 The Painter's Skin
A controlled and approved piece of meat gets a stamp in blue ink. Is it before the chopping or after? Self-harm behaviour is the opposite, harming is a sign of non-approval. Self-harm refers to a spectrum of behaviours where demonstrable injury is self-inflicted. The behaviour involves deliberate tissue damage that is usually performed without suicidal intent. The most common form of self-harm involves cutting of the skin using a sharp object, like a knife or razor blade. The locations of self-harm are often areas of the body that are easily hidden and concealed from the detection of others. As well as defining self-harm in terms of the act of damaging the body, it may be more accurate to define self-harm in terms of the intent, and the emotional distress that the person is attempting to deal with.
The skin is the covering that provides the body with its shape. It is through the skins function as a sensory organ that we receive stimulation from the outside, and make contact with the world. Skin, therefore, plays an undeniably important role in our lives. The skin is the boarder between inside and outside, separates function from décor and also me from you. The skin is also separating sane from insanity. The skin is a shield. To cross that boarder is to break the contract we have with our selves. The skin is the most extensive organ of the human body and forms at the same time its exterior.
Skin in art has been considered an exceptional object of representation already in antique art treatises. It has gained a particular significance in art theory since the Renaissance, as the convincing depiction of skin was associated with the creation of life on canvas. An ancient method is the tattoos, which maybe are a way to approve the body by making an approval stamp meaning ready to be watched at.
In contemporary art, countless artists have approached "skin" in a variety of ways, including the French artist Orlan, whose performances are based on altering her own body with plastic surgery. Hayashi Tomoko, Japan, whose series i wear you…u wear me deals with physical contact between lovers who are separated by great distances. These artists focus on the delicacy of the "skin" and the nature of human existence through our relationship with the world. Henrik Isaksson Garnell is a Swedish artist who has personal experiences of self-harm behaviour. His series The Painter's Skin has to be seen in that aspect and also in respect of it.
Nina Grundemark